Experts on Bed Bug Detection
Bugsy Joins the Team at Callahan's Termite and Pest Control
Bed bug infestation has recently become an epidemic, not only in residences, but in public places not usually thought of to be associated with bed bug infestations, such as:
Department Stores
Movie Theaters
Schools
Day Care Centers
Waiting Rooms
Airplanes
Busses
Trains
Callahan's Termite and Pest Control has expanded its services to include our specially trained bed bug-detecting canine, BUGSY.
With his help, we can detect the presence of bed bugs and the exact location of the infestation.
Learn more about bedbugs and how to prepare for treatment.
Why Use Our Canine Service?
Trained bed bug dogs can detect live bed bugs AND their eggs with a greater than 98% accuracy rate vs. a 30% accuracy rate at best with visual inspections.
K-9 Detection Saves You Money by Eliminating Guess Work and Over Application!
The ability to pinpoint problem areas and only treat those areas results in less chemical application and less cost to the customer.
Peace of mind that your premises are bed bug free.
Short time frames! Canine detection is quick and accurate.
Realtors and Attorneys can be assured of prompt certification process for real estate transactions, particularly on multiple family dwellings.
Landlords and property managers can determine that their premises are bed bug free both prior to new tenants occupying the premises and after tenants have vacated. Infested units can be identified and treated, but units that are bed bug free can be left undisturbed.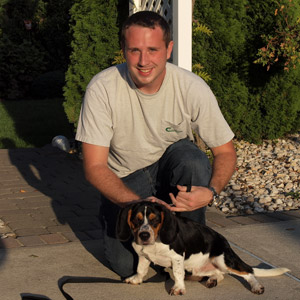 Trained and Certified Dog Handlers
Our professional K-9 Team were trained at J&K Canine Academy in Florida, one of the leading edge bed bug dog training facilities in the United States. J&K specializes in training dogs to detect bed bugs, narcotics and explosives, as well as other service dogs.
Joe "The Bloodhound" Nicholas
Callahan's Termite and Pest Control is partnering with Joe "The Bloodhound" Nicholas on an ongoing basis, to keep abreast of the latest techniques in canine detection and training. Joe worked for the New Jersey Corrections Department for over 25 years, using dogs to locate missing people and fugitives. Now retired, he devotes his time to training bed bug canines as well. He will soon be appearing on the BIO channel. View the preview below.