NJ Pest Control Services and Exterminators
Serving Middlesex, Monmouth and Ocean Counties in New Jersey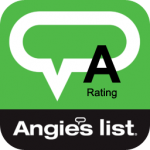 Callahan's is committed to providing a pest-free environment for home and business. We offer monthly, quarterly and one-time pest control services.We specialize in ants, bees, wasps, beetles, roaches, fleas, termite control and bed bug extermination. Our experts are on hand to identify and discuss the problem prior to the scheduled appointment.
Pest Services
Get Free Estimate

Why Choose Us?
When it comes to keeping your home or business pest-free, we understand that cutting corners is not an option. Our technicians are skilled experts who quickly get to the root the problem. And since our friendly service is backed by 25 years' experience, you can count on us to get the job done.
Here are some other important facts about us:
Prompt service throughout New Jersey
State certified and licensed
Fully insured and bonded
Family owned and operated
Our service comes at a reasonable price, and your satisfaction is our top priority. If you have any of the following problems in your business or home, please call today or write us for a free estimate.
---
Residential Pest Control
Pests can pose sanitation problems and put your family's health at risk. If crawling or flying pests have invaded your home, we have a service for you. Learn more about our residential pest control services.
Bed Bug Detection
Did you know that K-9 inspections are far more accurate than visual inspections? Luckily we have Bugsy, a trained bed bug dog and proud member of our team. He helps us pinpoint the problem, resulting in fewer chemicals and lower costs. Read more about bed bug detection and treatment.
Termite Treatment
Allowing this nuisance to go unchecked can result in ruined furniture and structural damage. No matter what type of termite you're dealing with, we'll send them packing. Find out about our comprehensive termite treatments.
Damage Repair
Sometimes the damage has already been done. We're skilled at repairing damage from previous infestations.
Neighboring cities served: Toms River NJ, Lakewood NJ, Howell NJ